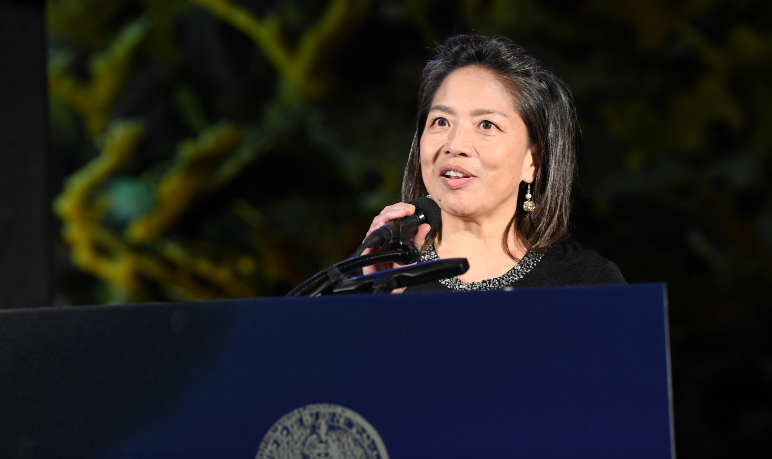 The 2022 Prix Galien USA Award Winners
Best Pharmaceutical Product
LUMAKRAS® - Amgen Inc.
Best Biotechnology Product
Inmazeb™ (atoltivimab, maftivimab, and odesivimab-ebgn) - Regeneron Pharmaceuticals, Inc.
Best Medical Technology
Cala Trio™ - Cala Health
Best Digital Health Solution
Exscientia's end-to-end AI-driven precision medicine platform -
Exscientia
Best Incubator / Accelerator / Equity
BioLabs / LabCentral
Best Startup
Pharma/Biotech:
Aurion Biotech
Medtech:
Quantum Surgical
Digital Health:
Akili Interactive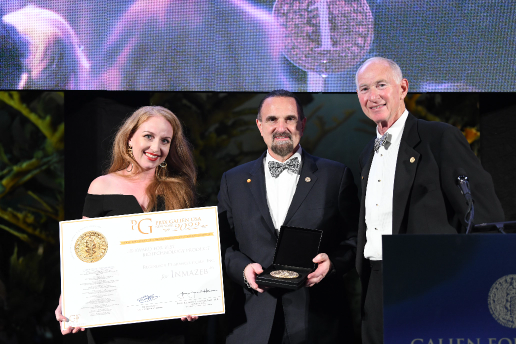 Dr. Michael ROSENBLATT, Senior Advisor at Flagship Pioneering, presenting the 2022 Best Biotechnology Product to Regeneron President and CSO George Yancopoulos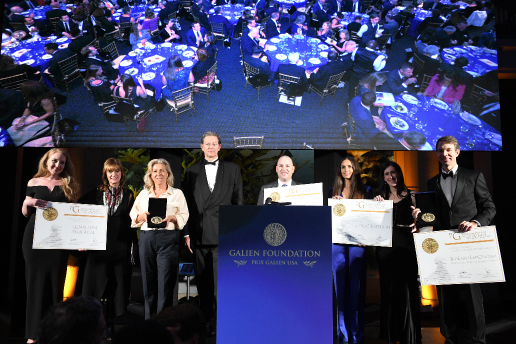 Roche Holding Board Member Bernard Poussot presents winners of the 2022 Accelerator/Incubator/Equity, Startup and Digital Health Prizes.

he Prix Galien USA Awards Ceremony launched in 2007, first honoring unique medical products, later devices, and finally, individuals who have impacted patient care through innovation. The Awards Ceremony and Dinner is held annually at the New York City Museum of Natural History following the Galien Forum, which launched in New York City in 2010 and has since been held every autumn the Alexandria Center for Life Science – New York City. We award prizes for Best Pharmaceutical Product, Best Biotechnology Product, and Best Medical Technology approved by the FDA in the past five years as well as Best Digital Health Solution, Best Incubator/Accelerator/Equity and best Startup. Up to three prizes may be awarded annually in each of these categories. The prizes are awarded by a prestigious committees including Nobel laureates, industry leaders and other highly distinguished individuals in the health sector. Learn about our charter and selection criteria.
Any team member having worked on a Prix Galien Winning or Prix Galien nominated product or device is considered an alumnus by the Galien Foundation. We encourage our alumni to take an active part in our growing community by telling their stories from challenge to change for the benefit of human health worldwide.
---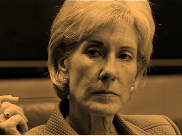 "The Prix Galien USA recognizes the important research necessary to develop innovative medicines and devices that have a lifesaving impact on individuals and families across the globe."
- Kathleen Sebelius, Former US Secretary of Health and Human Services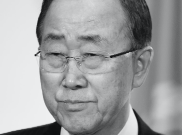 "The Prix Galien is the right event, on the right issue at the right time. I thank the Galien Foundation for bringing us together and for recognizing that a healthier world is a safer world and a more just world."
- Ban Ki-moon, UN Secretary-General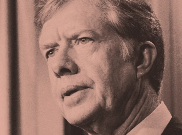 "I welcome you to the annual Prix Galien awards for innovative excellence in biomedical products and health technologies. The awards are among the highest honors in science and commerce."
- Jimmy Carter, US President

he Prize boasts an illustrious list of winners who have entered the Galien Foundation Hall of Fame. The winners archive traces the history of innovations benefitting human health since the prize's inception in France in 1970. It is with pride that the Galien Foundation chronicles and honors the winning teams and encourages individuals having working on breakthrough products, devices and solution to become Foundation members and thus perpetuate the importance of their innovation to the advancement of human health.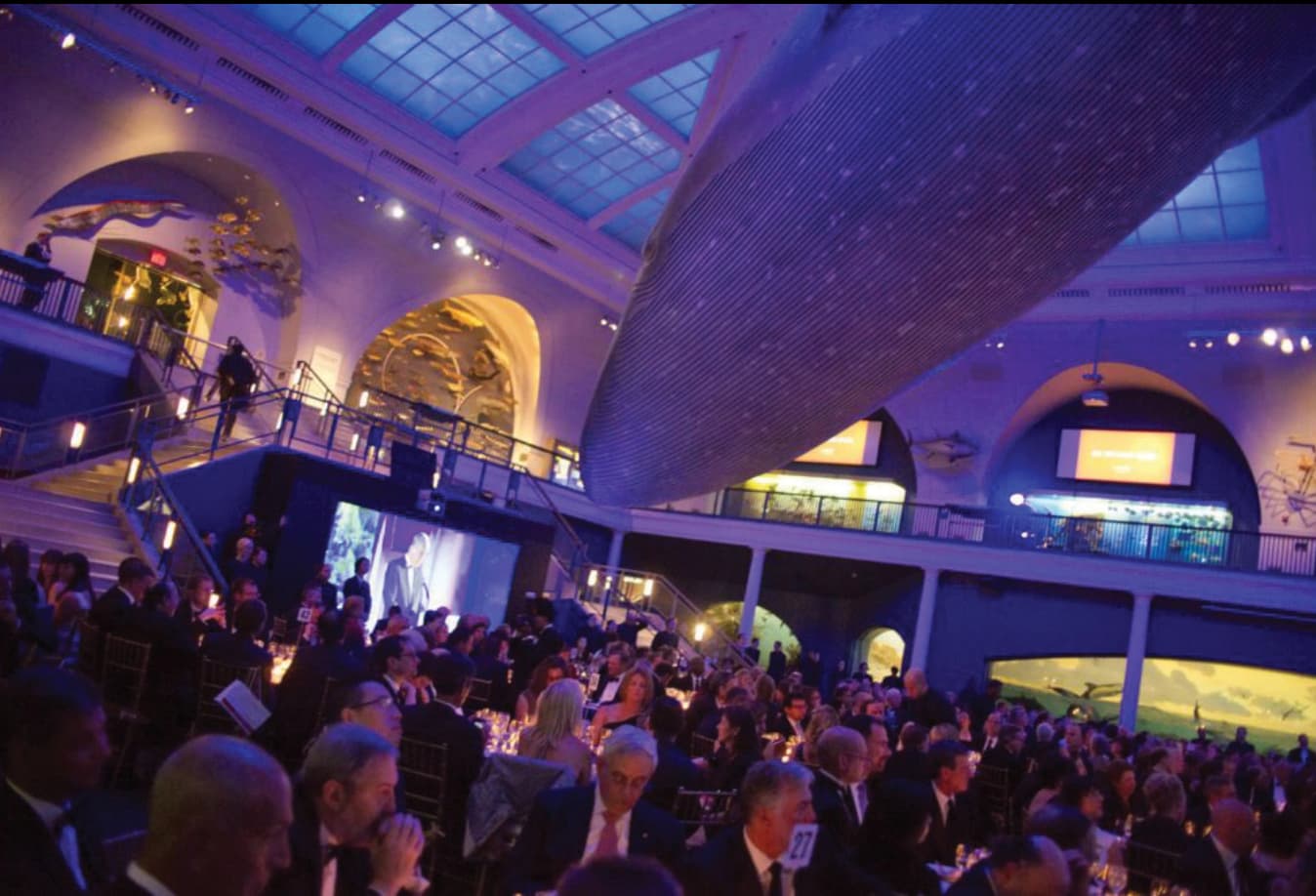 The Prize is awarded in 14 countries worldwide. Winners are
candidates for the bi-yearly International prize contending with all prize-winning innovations worldwide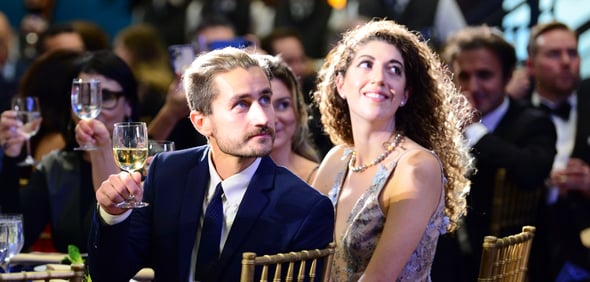 Prix Galien USA Awards Committee
The Prix Galien USA Awards committees include up to 13 esteemed leaders in the life sciences from the United States with one international member and one honorary member. Two committees judge three categories each.
Judges in the categories Best Pharmaceutical Product, Best Biotechnology Product, and Best Medical Technology:
JUDGES IN THE CATEGORIES:
Best Pharmaceutical Product, Best Biotechnology Product, and Best Product for Rare/Orphan Diseases: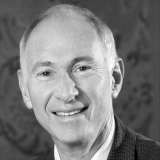 Prix Galien Awards Committee Chair
MICHAEL ROSENBLATT, MD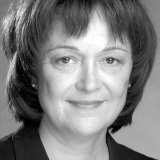 Nobel Laureate; Fred Hutchinson Cancer Research Center member, and Professor of Physiology and Biophysics University of Washington
LINDA B. BUCK, PhD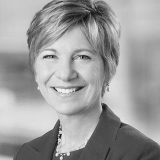 Former Chief Executive Officer, Bill & Melinda Gates Foundation
SUE DESMOND-HELLMAN, MD, MPh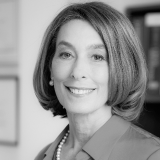 President and CEO, Dana Farber Cancer Institute; Professor of Medicine Harvard Medical School
LAURIE GLIMCHER, MD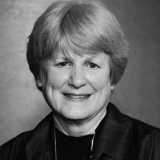 American Cancer Society, Professor of Genome Sciences and Medical Genetics, University of Washington
MARY-CLAIRE KING, PhD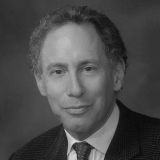 David H. Koch Institute Professor, Massachusetts Institute of Techonology
ROBERT S. LANGER, MD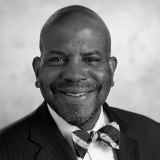 University Professor, University of Connecticut
CATO T. LAURENCIN, MD, PhD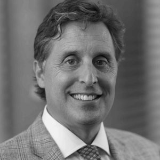 Chief Medical Officer, Mayo Clinic-ASU MedTech Accelerator
STEVEN LESTER, MD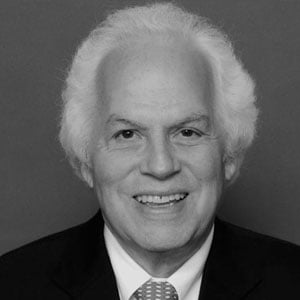 Nobel Laureate; Professor of NeurologyDirector, Institute for Neurodegenerative Diseases, University of California, San Francisco
STANLEY B. PRUSINIER, MD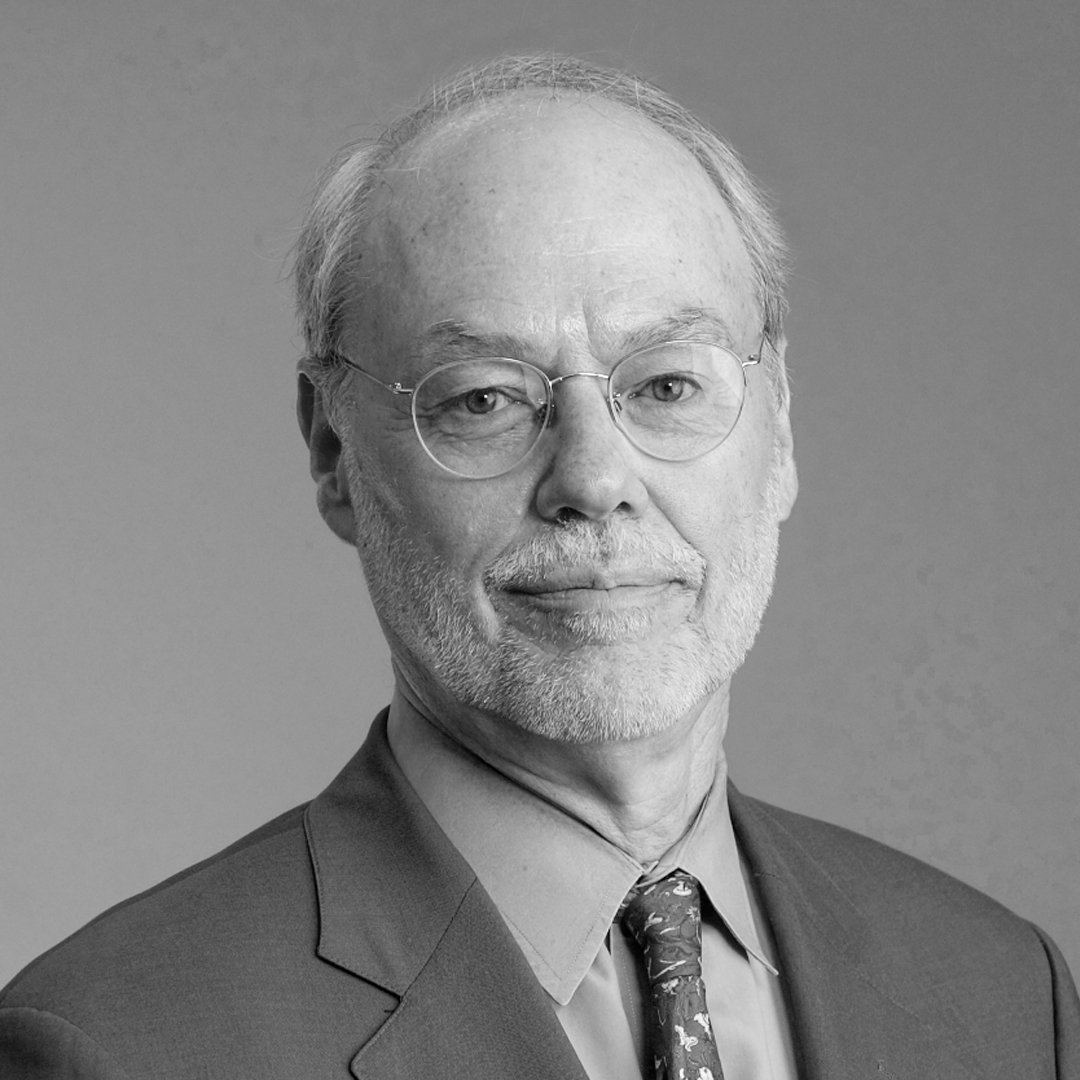 Nobel Laureate; Professor of Biology and member of the KochInstitute, Chair of the advisory board of the MIT Jameel Clinic
PHILIPP A. SHARP, PhD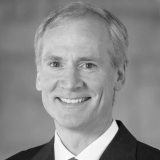 President, Stanford University
MARC TESSIER-LAVIGNE, PhD
JUDGES IN THE CATEGORIES:
Best Medical Technology, Best Digital Health Solution, Best Incubator / Accelerator / Equity, and Best Startup: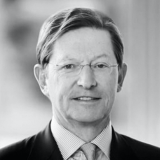 Director, Roche Holding; Former Chairman & CEO, Wyeth
BERNARD POUSSOT (Committee Chair)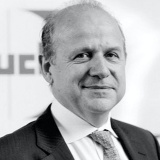 Honorary CEO, UCB
ROCH DOLIVEUX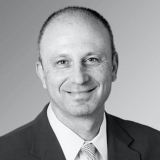 Global R&D President, Pfizer
MIKAEL DOLSTEIN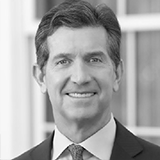 Former CEO & Executive Chairman, Johnson & Johnson
ALEX GORSKY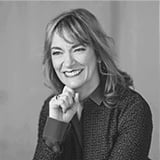 Global R&D Head for Vaccines, Janssen
PENNY HEATON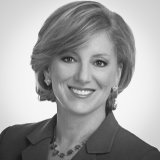 Board of Directors, AstraZeneca; Former CEO, Avon
SHERI MACCOY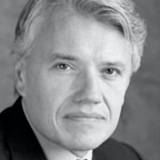 Senior Managing Director, Evercore Partners
FRANCOIS MAISONROUGE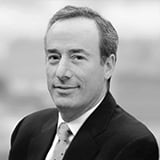 Executive Chairman & Founder, Alexandria Real Estate Equities, Inc./Alexandria Venture Investments
JOEL MARCUS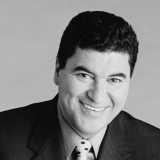 Former Head of Global R&D, Sanofi
ELIAS ZERHOUNI
INCUBATOR, ACCELERATOR, EQUITY, SUB-COMMITTEE:
The committee pre-screens all applications before submission of the short list

Gil BASHE
Chair Global Health and Purpose
Finn Partners

Ron COHEN, MD
Founder, President & CEO
Acorda Therapeutics

Jamey EDWARDS
Former CEO
Emergent Medical Associates

Amir KALALI, MD
Chairman & Chief Curator CNS Summit/Co-Chair Decentralized Trial Research
Alliance

Michelle LONGMIRE, MD
Co-Founder & CEO
Medable Inc.

Cheryl PEGUS, MD
Executive Vice President of Health & Wellness
Walmart

James PRUTOW, JD, MBA
Advisory Partner – Life Sciences, Molecular Diagnostics, Global Healthcare
PwC Consulting
STARTUP ADVISORY BOARD:
The Start-up advisory board pre-screens all applications before submission of the short list

Gaye BOK, PhD
Partner, AI and Digital Innovation Fund
Mass General Brigham

Elaine BRENNAN
COO
Northwell Health

Christine BRENNAN, PhD
Managing Director
Vertex Venture HC

Luba GREENWOOD
Managing Partner
Dana Farber Cancer Institute Venture Fund
Rodolphe KATRA, PhD
Sr. Research Director & Technical Fellow
Medtronic

Jacob LAPORTE, PhD
Co-founder & Global Head
Novartis BIOME

Chrissa MCFARLANE
Author of "Future Women Healthcare Visionary"

Amir NAIBERG
Ass. Vice Chancellor
Technology Development Group, UCLA

Denis PATRIC, PhD
Emerging Science & Innovation, Partnering Pfizer

Raphael ROUSSEAU, MD, PhD
Chief Medical Officer
Neogene Therapeutics

Uciane SCARLETT, PhD
Partner
MPM Capital
DIGITAL HEALTH ADVISORY BOARD:
The Digital Health advisory board pre-screens all applications before submission of the short list

Junaid BAJWA
Chief Medical Scientist, Microsoft Research
Microsoft

Lisa EARNHARDT
Executive Vice President, Medical Device
Abbott

Joseph MOSCOLA
Executive Vice President, Enterprises Services
Nothwell Health

Sachin Nanavati
Head, Industry, Healthcare
Google

Jay RAJDA, MD
Clinical Leader, Healthcare
Amazon

MaryAnne RIZK, PhD
Chief Strategy Officer
Medable Inc.

Steven ROSENBERG
Chief Executive Officer
uMotif
Daniel VIAL
Former Advisor of Sanofi CEO
Healthcare Consultant

James WILLIAMS, PhD
Head, Digital Health External Innovation
Biogen
PRIX GALIEN HALL OF FAME
---
Search the innovations that have made the greatest impact on human health over the course of the past 50 years worldwide.
REMEMBERING ELIE

Considered "The great moral voice of our time" by Barak Obama, Elie Wiesel inspired generations of humanitarians
HISTORY OF THE PRIZE

What prompted the founding of the prize and how did it become a global label for the pinnacle of excellence?