Best Pharmaceutical Product
Best Medical Technology
Best Digital Health Solution
Best Medical Research
Best Program for Patients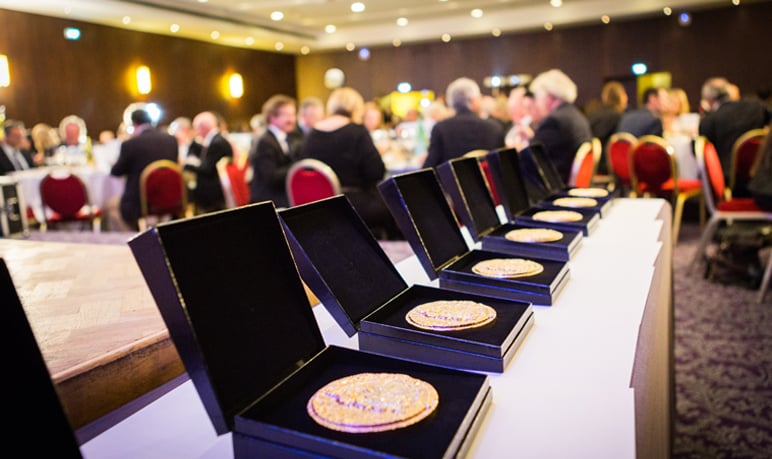 The 2022 Prix Galien France Award Winners
Best Pharmaceutical Product
Darzalex®
(Janssen-Cilag)
Zolgensma®
(Novartis Gene Therapies)
Kimmtrak®
(Immunocore)
Best Medical Technology
Endotest (ZIWIG)
Best Digital Health Solution
PRESAGE
VIDAL Ma Santé
(VIDAL France)
AudioMate
(SONUP)
Best Medical Research
Pr Guillaume Canaud,
Professeur des universités – Praticien hospitalier, hôpital Necker-Enfants malades, université Paris
Best Program for Patients
Association française de l'Atrésie de l'Œsophage
Association Aïda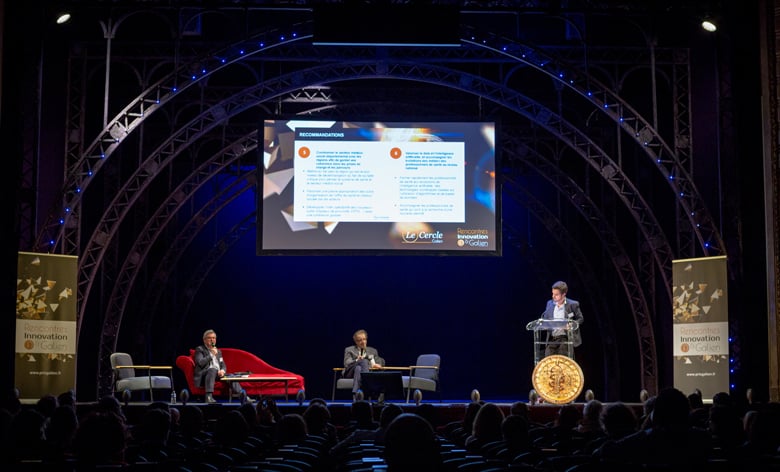 Prix Galien 2019, Théâtre Marigny, Paris
The Prix Galien distinguishes remarkable, recent and publicly available health innovations (all treatments combined) as well as emblematic research work. It therefore contributes, in particular, to promoting and energizing health research and encouraging the laboratories and teams that advance it. It honors exceptional innovations in all areas of health: drugs, medical devices, e-health and also patient support.
The interest shown in it by the public authorities, in particular the Ministers of Health, Research or Industry, as well as its audience abroad, encourages the teams to mobilize ever more to obtain this distinction.
Prix Galien France Awards Committee 2022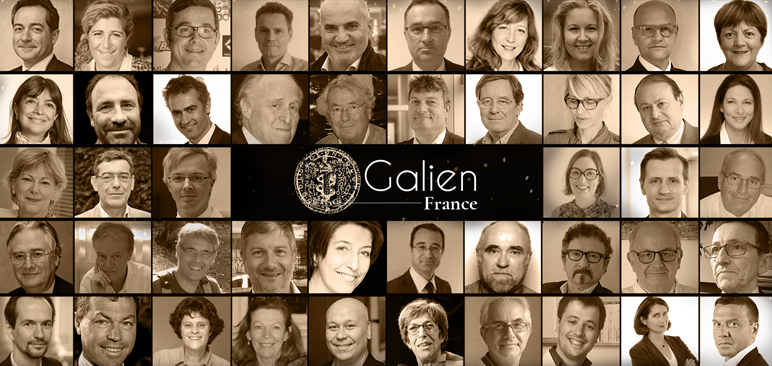 If the prestige of the Prix Galien has accumulated over the years, it is thanks to the members of the various juries, which include eminent experts and specialists in each category. Through their choice of laureates, they have been able to faithfully endorse the therapeutic movement in France for more than half a century and highlight innovations and the most successful teams. The notoriety of the members of the jury, their scientific rigour, their independence, a license to assert with the health sector and public authorities the institutional nature of the Galien prize. It has for many years been taken as an example beyond the borders of our country.