Galien week of innovation
7:30 AM - 3:00 PM

ALEXANDRIA CENTER FOR LIFE SCIENCE,

NEW YORK CITY
The Galien Forum, held every autumn at New York's Alexandria Center for Life Sciences, offers a full day of spirited discussions with Nobel Laureates, top policy makers, and leading industry executives who offer perspectives on the most significant health challenges of our time while highlighting the latest research and clinical pathways toward diagnosis, treatment, and cure.
Don't miss the debates.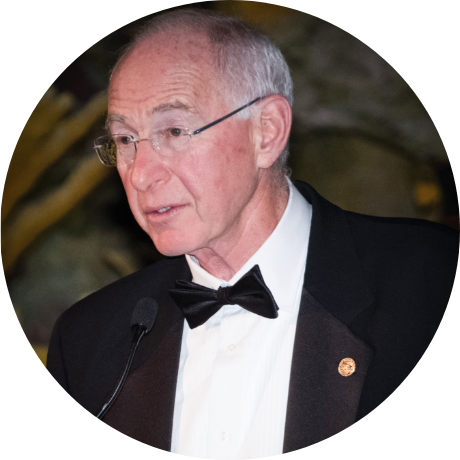 OPENING REMARKS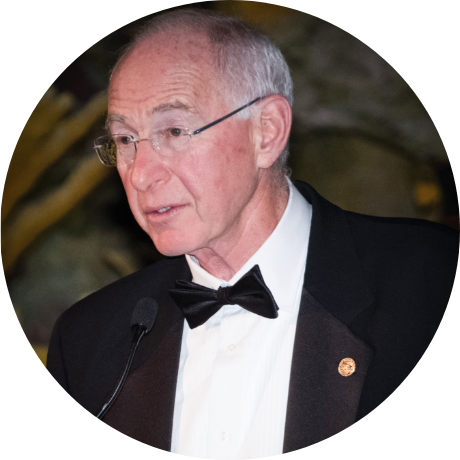 7:30 AM - 8:00 AM
Challenges to Individual and Public Health
Chair
Michael Rosenblatt, MD
Prix Galien Committee Chair (Categories: Pharma, Biotech, Rare/Orphan) and Co-Chair of the Galien Forum;
Former Dean of Tufts University School of Medicine, Former Chief Medical Officer of Merck & Co. Inc.
Pr Sue Desmond-Hellmann, MD, MPH
Former Chief Executive Officer of the Bill & Melinda Gates Foundation. Co-Chair of the Galien Forum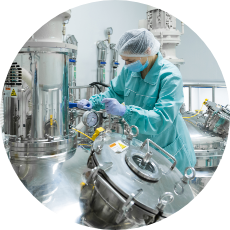 PANEL 1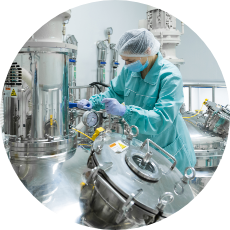 8:00 AM - 9:00 AM
Tomorrow's Innovation Imperative: Conceiving, Creating and Building BioPharma Companies
Chair
John Maraganore, PhD
Former and Founding CEO, Alnylam Pharmaceuticals
PANELISTS
Sangeeta N. Bhatia, MD, PhD
John J. and Dorothy Wilson Professor; Electrical Engineering and Computer Science, Institute for Medical Engineering and Science, Massachusetts Institute of Technology
Adam Koppel, MD, PhD
Partner, Bain Capital Life Sciences
Mike Nally
Chief Executive Officer, Generate Biomedicines; CEO-Partner, Flagship Pioneering
Daphne Zohar
Founder & Chief Executive Officer, Member of the Board of Directors, PureTech Health
TOPICS FOR DISCUSSION:
Current state of play in biotech, including external and internal factors that pose challenges and opportunity for seeding innovative new enterprises.
Where the science is now on basic foundational questions relating to human biology as well as new computer and engineering technologies that can identify the most viable therapeutic platforms toward future cures.
Post-Covid approaches to promoting nimble organizations with strong cultures, attracting diverse talent, and finding the financial resources to invest in areas of high uncertainty. Can radical improvisation in science be "de-risked" under current methods of funding private-sector innovation?
What experience in this industry tells us are the best ways to build a new enterprise and take it successfully through the stages of basic science, clinical investigation, regulatory approval and commercial launch. What's missing in the armamentarium of today's start-up that may be needed to prevail in the future?
PANEL BACKGROUND:
Today's generation of biopharma entrepreneurs face a challenge on two fronts: first, how to prioritize among a vast array of new insights into the biological origins of disease; and second, transforming these opportunities into scalable therapeutic assets that can attract capital, secure regulatory approval and deliver marketable outcomes that matter to patients – thus achieving profitability over time.
Creating a viable business in biotech has always been fraught. The time-honored pitfalls involving financing options, M&A/ partnering strategy, and a regulatory oversight process that often lags advances in product performance are still top of mind.
Today, there are additional "how to's" that demand a new company's attention. The list here includes building an asset pipeline marked by a clear competitive differentiation within the abundance of new science; safeguarding company reputation as a driver of commercial success; building an open, team-based organization guided by transparency and the free exchange of ideas; embedding talent recruitment as a strategic priority, not as a siloed function; and ensuring the answers generated through machine learning, AI and other new computational technologies are backstopped by continued investments in old-fashioned human ingenuity.
Perhaps more pressing is the investor capital drought that has made it harder for new biotech businesses to renew discovery and development funds secured when VC's were flush with cash and hungry to put their money to work virtually for free. It's estimated that nearly one-half of drug biotech start-ups operating today will need to restructure their debt over the next several years, implying lower market valuations for the entire group now that available capital today is much scarcer and carries more strings. In fact, "distressed investing" is now considered a growth segment among those who finance biotech operations.
Yet because our understanding of biology points us relentlessly to the future, expectations from this breakthrough science remain high. The positives start with a staggering rise in computational power that gives researchers more certainty in screening for druggable targets or uncovering how seemingly random interactions among genes, molecules and proteins can cause disease. Tissue biology and nanomaterials are two examples of emerging areas where such causal inferences can be defined and translated into programmable therapies for big diseases like cancer. And as scientific knowledge grows more integrated, so-called "platform" technologies have emerged that allow inventors to develop new molecules organically, across different therapeutic areas, using the same science -- ultimately at lower cost.
The promise of platform technologies was revealed in the rapid-fire development of two safe and highly effective vaccines against COVID-19, using a coded mRNA protein to induce immune response rather than the traditional reliance on less stable particles of virus. The pandemic shows how technology platforms offer start-up enterprises a chance to achieve critical commercial sustainability by developing well-differentiated, transformative medicines quickly, for a range of therapeutic applications that dilute exposure to risk and leverage economies of scale. If it is true that computational chemistry, AI and other technology advances have breached the "time equals cost" hurdle that slowed the pace of drug development for the last 50 years, then all this new company innovation in breakthrough science will be a key driver of industry value – for this decade and beyond.
The five visionary leaders on today's panel have spent decades building great companies, with expertise in leveraging basic science to create new therapeutic platforms with applications from vaccines to engineered nanomaterials that help weaponize the immune response. Each share a belief in following the science across intersecting fields, always aiming to improve quality and efficiency in drug development. It's a "think big" orientation, where success turns on going beyond introducing a single product that offers only incremental gains for patients.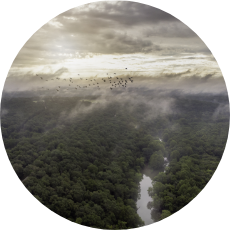 PANEL 2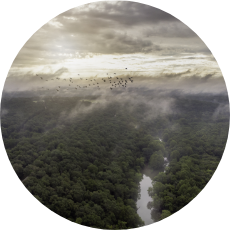 9:00 AM - 10:00 AM
Climate Change and Public Health
Chair
Jeffrey Shaman, PhD
Professor and Director of the Climate and Health Program, Columbia University
PANELISTS
Gwen W. Collman, PhD, FISEE
Director, Office of Scientific Coordination, Planning and Evaluation; National Institute of Environmental Health Sciences; National Institutes of Health
Ruxandra Draghia Akli
Global Head, Global Public Health R&D at The Janssen Pharmaceutical Companies of Johnson & Johnson
Jessica Fanzo
Professor of Climate; Director, Food for Humanity Initiative, The Columbia Climate School
Andy Haines
Professor of Environmental Change and Public Health, London School of Hygiene & Tropical Medicine
TOPICS FOR DISCUSSION
Current state of academic and institutional research on the relationships between climate change and human health – what does the evidence show? Real world implications for health status, public health provision and disease spread if countries fail to meet UN commitments to limit growth in fossil fuel emissions by 2050.

What the academic/NGO community is doing to build education, awareness and preparedness on the harmful health effects of climate change, such as developing knowledge and practice standards for health professionals in dealing with climate issues.
Scientific researchers have found a way for plant seeds to effectively fertilize themselves, a discovery with the potential to reduce reliance on fossil fuel-based fertilizers in agriculture. Are there similar impactful innovations underway to address the harmful effects of climate change on disease and other key public health parameters?
In the US, upwards of 10% of our national carbon footprint can be attributed to business practices of the health care industry. Is the industry moving at an appropriate pace to lower its carbon profile? What additional actions can the pharmaceutical and biotech sector take to address the challenge? Do we currently have the standardized company reporting guidelines necessary for regulators and the public to assess and compare progress on climate change across the industry?
Is the international negotiating framework now in place for addressing climate change sufficiently enabled to tackle the public health aspects of the threat? When countries gather for the next big stock taking meeting at the COP28 summit in Dubai in December, will health be a priority, an afterthought or somewhere in between?
PANEL BACKGROUND
Climate change is disrupting the contours of human health in ways that are only now being assessed and quantified. The markers of mortality and morbidity are legion, from heat-related illnesses that contribute to edema and cardiovascular failure; respiratory ailments like asthma and allergies from airborne pollutants; fatalities, injuries, mental illness and habitat loss from severe weather events; changes in vector ecology that spread malaria, dengue fever and a host of other pathogens while enhancing prospects for zoonotic disease transmission; water quality impacts, led by cholera; and increased malnutrition induced by climate pressures on the natural environment, farming and the food supply.
In October 2021, the World Health Organization (WHO) declared climate change as humanity's single biggest health threat, forecasting 250,000 additional deaths per year worldwide between 2030 and 2050. The WHO estimates that direct damages to health system infrastructure from extreme weather events alone will total $4bn annually by 2030, a trend destinated to waylay the organization's plans to introduce a basic global platform of universal health coverage, including access to affordable essential medicines for all, the same year.
Vulnerable populations like the poor, children and the elderly will be disproportionately affected. Beyond the documented income losses, climate change undermines many of the basic social determinants of health, such as equality and access to care as well as the local community support structures that act as a hedge against economic displacement and mass migration.
Pressure is mounting on business and the private-sector to do more to address climate change. The Intergovernmental Panel on Climate Change (IPCC) has resolved that, to avert a truly catastrophic trajectory to unsustainable weather patterns, action must be taken now to limit carbon emissions and prevent further rises in global temperature by no more than 1.5 C by 2050. Accomplishing this goal depends heavily on the private-sector to help finance a global "green transition" tied to major new investments in renewable, zero-carbon energy technologies that don't rely on fossil fuels. Estimates indicate that at least $100bn in fresh financing commitments will be needed over the next few years to jump start the transition.
There is also an expectation that at least a part of this investment be earmarked for countries of the global south, with the preferred vehicle being public-private partnerships involving key multilateral lenders like the World Bank. The idea is to leverage such partnering as a way to "de-risk" the exposure for companies investing in geographies where business confidence is low.
The health impacts of climate change pose particular challenges for the pharma and biotech sector. Although it is considered a "low impact sector" with regard to greenhouse gas emissions, the larger health care industry of which it is a part still accounts for about 7% of the global emissions burden. The extensive global supply chains that big pharma companies rely on in the manufacture and distribution of medicines have led to scrutiny by climate change advocates, who are demanding a higher level of "resource stewardship" from management. There is also pressure on the shareholder front to ramp up environmental disclosures and compliance under voluntary company ESG commitments.
More important, government regulators like the US Securities and Exchange Commission (SEC) and the European Commission are moving forward with plans for even more transparency on industry actions to address climate change. The SEC rule mandates public companies to report annually on carbon emissions levels, exposure to risks from global warming and the status of strategies to address it. The EU rule is more prescriptive and calls for evidence on how the company business model and commercial strategies are compatible with the climate reduction provisions of the 2015 Paris Agreement of the UN Framework Convention on Climate Change, including impacts on atmospheric pollution; water and marine resources; and land-based biodiversity and ecosystems – at every step of the company value chain.
Overall, climate change makes for more uncertainty for big pharma in operating an essential complex business with numerous customer touchpoints, at scale and across diverse geographies. Extreme weather conditions alone promise supply bottlenecks and product shortages from the loss of manufacturing capacity around temperature-sensitive products with limited shelf life. Long term, the industry will have to confront external demands for changes in its R&D portfolio, in some cases for conditions accentuated by climate change that carry a lower profitability ratio than other disease areas. Finally, coping with these climate-related risks will require significant new investments in due diligence and hazard avoidance capabilities, extending deep into the third-party supply and support networks where compliance has always been hard to establish.
To address this challenge, six big pharma companies – have joined to launch the ACTIVATE initiative to promote decarbonization of their global supply chains for Active Pharmaceutical Ingredients (API) and invest in new "green chemistry" solutions to cut emissions in research, production and manufacturing.
COFFEE BREAK
10:00 AM - 10:15 AM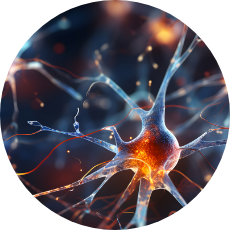 PANEL 3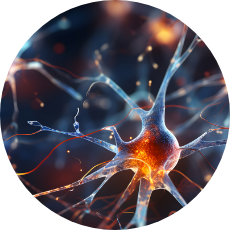 10:15 AM - 11:15 AM
A National Imperative to Combat Mental Illness and Addiction
Co-Moderators
Joel S. Marcus
Executive Chairman & Founder, Alexandria Real Estate Equities, Inc./Alexandria Venture Investments; Co-Founder, Alexandria Summit; Board Director, Navy SEAL Foundation and National Medal of Honor Museum; Co-Founder, OneFifteen

Lynne Zydowsky, PhD
Chief of Science, Alexandria Real Estate Equities, Inc./ Alexandria Venture Investments; President & Co-Founder, Alexandria Summit
PANELISTS
Robin King
CEO, The Navy Seal Foundation
Representative Seth Moulton
Member of Congress, Massachusetts' Sixth Congressional District; U.S. Marine Corps (Ret.)
Representative Michael Waltz
Member of Congress, Florida's Sixth Congressional District; U.S. Army Green Beret (Ret.); National Guard (Ret.)
America's devastating and pervasive mental health crisis and addiction epidemic are two of the most widespread and complex public health challenges in our nation's history. These critical problems have staggering social and economic consequences, and we must prioritize finding effective solutions to combat them. It is our collective responsibility to treat mental health care with the same vigor as we do physical health issues such as cancer, HIV/AIDS, cardiovascular disease, and COVID-19. It is a national imperative that we promote comprehensive access to affordable and high-quality behavioral health care and that we continue to develop the next generation of innovative psychiatric medicines to address each patient's need and ultimately to benefit society.
In the United States, millions of people are affected by mental illness or addiction, with nearly 1 in 3 adults living with either a mental illness or substance use disorder, and sometimes both simultaneously. Additionally, nearly 8 million youth are living with a mental illness, and in 2022 suicide deaths in our nation reached an all-time high. Drug overdose deaths also continue to trend upwards, with 111,000 lives lost in the United States last year. Amid a crisis that affects us all, military personnel and veterans experience even higher rates of mental health and substance use disorders, with a recent study from America's Warrior Partnership finding the national rate of veteran suicide was approximately 24 per day.

Despite the prevalence of these crises, more than half the adults with mental illness do not receive any form of treatment, and only 1 in 5 adults with substance abuse received treatment in 2021 according to the National Institute on Drug Abuse. The most common barrier to treatment was the lack of affordable care options and a shortage in the qualified behavioral health workforce. But accessibility is just one of the numerous obstacles families encounter when pursuing treatment. There is also the enduring stigma of mental health and substance use disorders, which may hinder people from seeking care.
Our moderators will interview Congressman Seth Moulton from Massachusetts' 6th congressional district, a Marine Corps veteran who has suffered from PTSD and who was instrumental in the creation of the free nationwide 988 Suicide & Crisis Lifeline that launched last year; Congressman Michael Waltz from Florida's 6th congressional district, a Colonel (Ret.) in the National Guard, a combat-decorated Green Beret, and former White House and Pentagon policy advisor who has pushed forward vital mental health-related policies, including expanded PTSD research and the Veteran Suicide Prevention Bill; and Robin King, Chief Executive Officer of the Navy SEAL Foundation, a non-profit that provides immediate and ongoing support and assistance to the Naval Special Warfare community and its families.
These esteemed thought leaders will explore these critical issues, along with innovative strategies and policies to reshape the perception and treatment of mental health and addiction. They are actively working to reshape our healthcare system to enhance results for patients. We invite you to join us for a pivotal discussion on their unique perspectives and the important strides they have made to advance treatments and patient care, and improve the quality of life for all.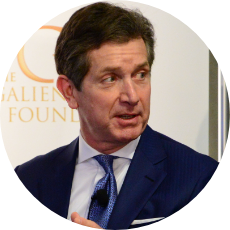 PANEL 4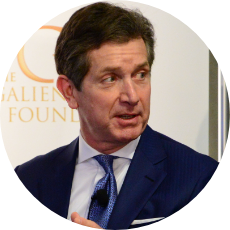 11:15 AM - 11:45 AM
Exclusive fireside chat featuring Alex Gorsky, former Chairman& CEO, Johnson & Johnson
MODERATOR
Michael Rosenblatt, MD
Prix Galien Committee Chair (Categories: Pharma, Biotech, Rare/Orphan) and Co-Chair of the Galien Forum;
Former Dean of Tufts University School of Medicine, Former Chief Medical Officer of Merck & Co. Inc.
PANELIST
Alex Gorsky
Former Chairman and CEO, Johnson & Johnson
INTRODUCTION:
In the course of his 35-year career as a biopharma leader, Alex Gorsky has transformed the industry business model with innovations that are now standard practice in the C-suite. Early on, as a therapeutic segment lead at J&J, Gorsky scaled back the longstanding commercial emphasis on undifferentiated message marketing in favor of a value-added service support model based on information most relevant to individual practice. As CEO from 2012 to 20022, Gorsky re-positioned J&J's drugs, devices and OTC businesses in the broader context of health and wellness care, with patients at the center along with disease prevention and behavioral changes that yield better public health outcomes. Gorsky won backing for a rare addition to J&J's 1943 Credo of company values, with language mandating that J&J work toward business solutions oriented toward the whole person and their life experiences.
In addition, Gorsky introduced some of the first US corporate initiatives on diversity, equity and inclusion (DEI) to bring a sense of fulfillment and support for innovative thinking among J&J's 135,000-employees worldwide. The commitment to DEI set J&J as the industry leader on workplace protections and opportunities geared to families, veterans, women and other historically disadvantaged colleagues. Another innovation introduced under Gorsky's watch was a novel research partnering model centered on generating discovery insights from a global network of R&D collaboration labs at 11 locations in the US and abroad.
Since his departure as J&J Chairman and CEO in January 2022, Gorsky is serving as a Board member for a number of leading business, non-profit and academic institutions, including Apple Inc.; IBM, Inc.; JPMorgan Chase; the National Academy Foundation; the Thayer Leaders Development Program at the US Military Academy at West Point; NY Presbyterian Hospital; the Travis Manion Foundation; and the University of Pennsylvania Wharton School Leadership Advisory Board. He continues to leverage his roles as a CEO, education at West Point and field exposure as a young Army Ranger class and officer to mentor the leadership skills required to meet tomorrow's business and societal challenges.
TOPICS FOR DISCUSSION:
Lessons learned from securing important growth milestones in your decade as CEO of the world's largest diversified health care company, including doubling annual R&D outlays from $7.6bn in 2012 to $14.6bn in 2022, and pushing J&J's market capitalization to $462bn in 2022 from $194bn a decade earlier. What are the things that you didn't know when you began your journey as CEO and what surprised you about what proved to be the easiest (and hardest) part of the passage to today?

Advice on managing the steep rise in stakeholder and public expectations about the role of big pharma CEOs moving forward from the Covid-19 pandemic. What additions to the CEO skill set will be necessary for success over the next decade?

Today's Forum is focusing on a number of critical pending health industry issues, from addiction, mental illness and climate change to obesity and the promises – and pitfalls – of nascent technologies like AI. This is a very different agenda than when you began your own tenure as CEO in 2012. Looking ahead, what other challenges are likely to keep CEOs up at night as the decade unfolds?
Now that you serve as a Board member in a diverse array of companies and non-profits, what's the feedback you are getting from them on the state of the biopharma enterprise? Is there a general understanding of how big pharma innovates and serves broader societal objectives?
Solving the medicines access issue, in the US and worldwide. Is there a pricing reform model capable of incentivizing new innovations at affordable costs to payers and patients? How much leverage can industry CEOs exert in a domestic political climate marked by polarization, increasing mistrust in science, and empty, performative rhetoric that rejects knowledge and expertise?
What emerging drug/vaccine/device platforms and technologies excite you the most in delivering real breakthroughs for patients with poor treatment prospects against disease? Where are the next health care growth markets – is the global south poised to shine as a disruptive force for "frugal innovation?"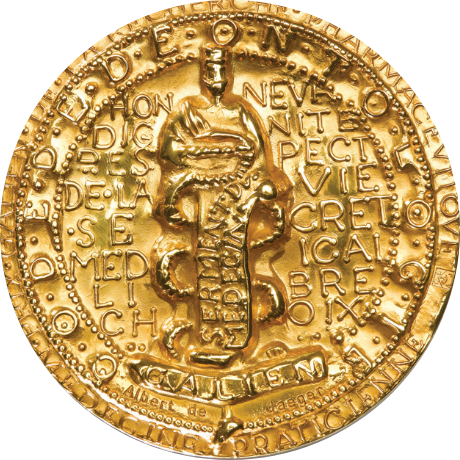 PRIX GALIEN AWARDS CEREMONY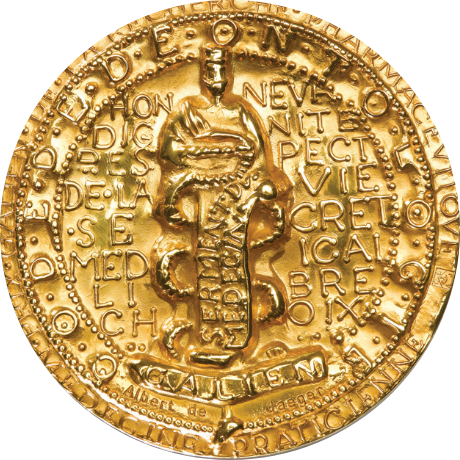 11:45 PM - 12:30 PM
Categories: Best Medical Technology, Best Digital Health Solution, Best Incubator/Accelerator/Equity and Best StartUp
Chair
Bernard Poussot
Board Member, Roche Holding & Cargill Inc. Former Chairman & CEO, Wyeth; Prix Galien Committee Chair (Categories: Medtech, Digital Health, IAE and StartUp)
LUNCH BREAK
12:30 PM - 1:00 PM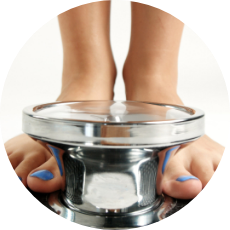 PANEL 5a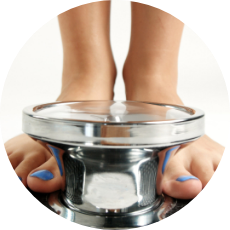 1:00 PM - 2:00 PM
Obesity Science & Treatment Breakthroughs
Chair
Dr. Mikael Dolsten
Chief Scientific Officer & President, Pfizer Research and Development
PANELISTS
Lee M. Kaplan, MD, PhD
Professor of Medicine and Chief of the Section on Obesity Medicine, Geisel School of Medicine at Dartmouth
Martin Holst Lange
Executive Vice President, Development, Novo Nordisk A/S
Joe Nadglowski
President & CEO, Obesity Action Coalition
Daniel M. Skovronsky, MD, PhD
Executive Vice President, Chief Scientific and Medical Officer, and President, Lilly Research Laboratories, Eli Lilly and Company
Søren Tullin
Senior Vice President & Global Head of Cardio Metabolic Disease Research, Boehringer Ingelheim
TOPICS FOR DISCUSSION:
Latest scientific developments in the pharmacotherapy of obesity. As understanding of the molecular mechanisms that control appetite improves, what can we expect from the new class of GLP1R drugs now entering clinical use? Will there be additional therapeutic opportunities, such as more and better combination products? Will there be value in stratification of people with obesity by phenotype and subtype and responsiveness to anti-obesity medicines (AOMs) in order to inform precision medicine approaches to therapies in the future? What research questions still need to be answered to make this advancing field of AOMs truly transformational for patients and society? What about the long-term potential CV benefits of these medications; will this benefit change the management of people with obesity?
Addressing challenges in AOM drug development. Is it now possible to capture preclinically the full risk of AOM candidates for a complex, diverse patient population characterized by multiple co-morbidities? And given that clinical benefits of new AOMs require long-term use by patients, what is the industry approach to raising the bar on the safety and tolerability of these drugs over time?
Post-approval, how might we set consensual ground rules on diagnosis, access and marketing of AOMs as a novel class for long-term use against the world's single greatest unmet medical need? Building a P&R [define P&R] model that recognizes the direct and indirect impact of AOMs on lowering health spending, improving working time lost to disability and premature deaths. From a global development perspective, are AOMs "essential" medicines?
Looking forward, does the advent of a potentially precedent-shattering class of AOMs suggest the need for a re-set of the traditional big pharma R&D and business operations model? What learning can you share from your companies' experience in bringing these AOMs to market?
PANEL BACKGROUND:

After two decades of progress in managing diabetes and other chronic diseases associated with excess body weight, drugmakers are poised for an even larger advance in therapeutics – one that targets the key neuro-metabolic drivers of obesity itself. In recent years, a new class of drug candidates called glucagon-like peptide 1 receptor agonists (GLP1R) has emerged as a transformational new treatment option for Type 2 diabetes and obesity, with a potency in rapid weight loss replacing the need for gastric surgery and with a favorable safety profile, gaining a foundational use in appropriate diabetes and obesity patients. .

Despite its strong commercial appeal, the anti-obesity drug market poses numerous challenges for the industry. There are high expectations that come from delivering on an unprecedented and enormous unmet medical need, now expressed globally as rates of obesity in middle- and low-income countries surpass those of rich countries.

While the public health benefits from controlling a chronic degenerative condition like obesity are clear, proving those benefits are cost-effective require costly new investments in disease surveillance and management of lengthy, large-scale trials involving diverse populations characterized by multiple co-morbidities. Payer resistance is likely to be strong and is compounded by the fact that obesity is a complex, seemingly boundaryless condition whose specific diagnostic status within the provider and payer community is still largely undefined.

At the same time, the financial burden of obesity on national health systems is substantial and growing: in the US alone, the direct/indirect cost of obesity and weight-related conditions is estimated at more than $200 billion a year. Some guardrails in the form of carefully framed clinical guidelines as well as negotiated P&R benchmarks on access to treatment that quantify the cost offsets from lower rates of illness will be needed. Industry must also factor in the distractions from sensitive—and potentially divisive—cultural issues like "medicalization" of body size and charges of profiteering from use of anti-obesity drugs for cosmetic purposes.

Yet there is opportunity here too: an easier path to weight loss offered by this new class of medicines could cement a fresh clinical consensus that obesity is not just a risk factor, but a disease in itself, thus reinforcing the importance of drug therapy in making the prevention of disease a health system priority. Timing of a secure clinical and institutional framework around obesity is critical, as the World Obesity Federation predicts that one-half the world's population will be obese or overweight by 2035—12 years from now.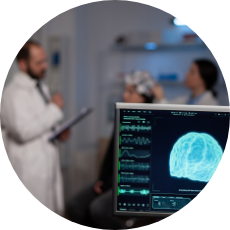 PANEL 5b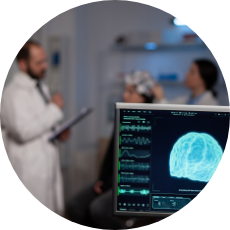 1:00 PM - 2:00 PM
AI's Impact on Personal — and Public Health, Now & in the Future
Chair
James J. Collins
Termeer Professor of Medical Engineering & Science Professor, Broad Institute of MIT and Harvard


PANELISTS
Regina Barzilay
School of Engineering Distinguished Professor for AI and Health, MIT
Eric Horvitz
Chief Scientific Officer, Microsoft
Ariel Katz
CEO & Co-founder, H1
Steve Quake
Head of Science, Chan Zuckerberg Initiative
Lieven Van der Veken
Senior Partner, McKinsey & Company

PANEL THEME:
Artificial Intelligence (AI), which uses vastly enhanced computing power to learn and perform tasks normally done by humans, is emerging as a key driver of progress in biopharmaceuticals. The potential of AI is now evident in numerous mission-critical areas like drug discovery, disease causation, clinical trial management and the manufacturing supply chain. Yet while company investment in Ai is growing, validating these new technologies with real results on the ground remains a work in progress. How does industry – and society – address these limitations and enable AI to be directly translatable to actual practice and the outcomes that matter most to patients?
PANEL OBJECTIVES:
In one hour and fifteen minutes, panelists will:
Review industry progress in integrating AI and Machine Learning (ML) capabilities and prioritizing these throughout the biopharma enterprise;

Identify key internal and external barriers to take-up of AI and how to solve them;

Share viewpoints on AI/ML among external stakeholders, including patients;

Assess continuing advances in the theoretical underpinnings of AI at the academic level [i.e. unsupervised learning, vision and natural language processing];

Examine issues in AI/ML governance and public interest positioning [i.e. Responsible AI];

Understanding the importance of distinguishing artificial from human intelligence – a critical viability issue for medical publishing; and

Predicting the state of AI/ML capabilities in health care by end-decade.
ISSUE BACKGROUND:
Biopharma company investments in generative AI and machine learning technologies have risen from less than $1 bn 10 years ago to an estimated $20 bn in 2023. Much of this money is being spent on AI-assisted clinical screening as well as focused algorithms to help narrow the astronomical range of proteins and molecules that have medicinal properties in humans. Some 175 medical devices enabled by AI and Machine Learning (ML) software were submitted to the US Food and Drug Administration (FDA) in 2022, up from 14 in 2020; more than 20 drug candidates developed with AI/ML tools are in clinical trials in the US and Europe and could end up as approved therapies for patients. Beyond basic research, industry is exploring AI applications in making clinical trial management more efficient and less costly; improving manufacturing quality standards; helping supply chains adapt to a more complex and personalized approach to drug treatment; and promoting prescription optimization and adherence, linked to better patient outcomes.
However, achieving demonstrable results in these – and other – areas face numerous barriers. The most important of these are the need for AI users to apply massive stores of curated data to "train" systems that can learn, identify and solve problems. Risk mitigation issues in AI are becoming more prominent, led by concerns about fairness, bias and accountability in yielding conclusions from data that can be harmful to individuals or entire populations. Skeptics of AI-generated problem-solving point to the "black box" phenomena, in which an AI system's inputs and operations produce results without being able to explain precisely how it did so. This can expose the originators of such data to claims of misinformation or outright disinformation.
The question – can we trust the data? – is one reason why government efforts to evaluate the merits of AI as a decision tool will grow, particularly in biopharma and med devices which already face intense public scrutiny. The EU Commission is finalizing a three-part regulatory risk standard for AI, and the UK has a new National AI Strategy focusing on governance to ensure patient privacy and protections against bias in health research derived through AI- and ML-generated data sets.
In addition, the FDA has signaled it is ready to move beyond its current focus on AI/ML software in medical devices to drug development itself. This year, the Center for Drug Evaluation and Research (CDER) and Center for Biologics Evaluation and Research (CBER) have both announced plans to address use of AI/MI in enhancing precision medicine review capabilities and improving post-marketing surveillance of vaccines, respectively.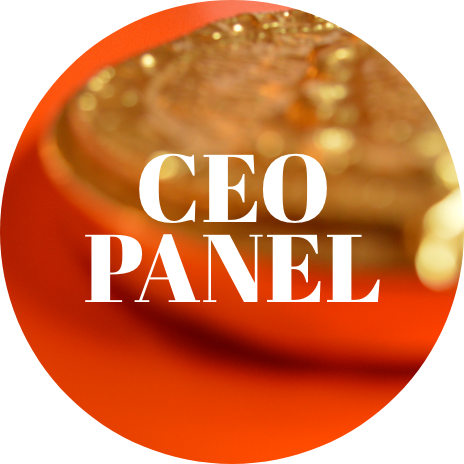 PANEL 6 / CEO PANEL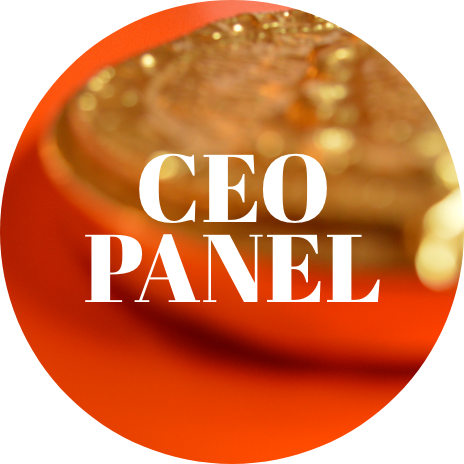 2:00 PM - 3:00 PM
Science Meets Society: Balancing Innovation, Equity and Public Health in a Post-COVID World
Co-Moderators
Petra Jantzer, PhD
Senior Managing Director, Global Life Sciences Lead, Accenture
Michael Rosenblatt, MD
Prix Galien Committee Chair (Categories: Pharma, Biotech, Rare/Orphan) and Co-Chair of the Galien Forum;
Former Dean of Tufts University School of Medicine, Former Chief Medical Officer of Merck & Co. Inc.
PANELISTS
Albert Bourla
Chairman & CEO, Pfizer
Michael J. Dowling
President & CEO, Northwell Health
David R. Epstein
CEO, Seagen
David A. Ricks
Chair & CEO, Eli Lilly and Company
PANEL BACKGROUND:
Although life sciences companies earned a reputation boost in advancing new vaccines and drugs that quickly made COVID-19 a treatable condition, time does move on. Keeping those reputational dividends
intact now depends on how well big pharma CEO's – the public face of the industry – manage a new set of challenges from a pandemic that exposed serious shortcomings in the US health system. The immediate consequence for drug-makers has been erosion of the legislative status quo on market-based pricing of new medicines. Other pending impacts in the post-Covid era include technology advances that raise questions about the durability of an independent product approval process; ensuring the safety and reliability of industry's global supply chains; a lagging multilateral response to emerging pathogenic health security threats; deep-seated public misgivings about the safety of vaccines and drugs overall, and establishing a consistent industry message to the global community on pricing and market access
issues, especially now that the pandemic has reinforced the notion that all medicines are essential public goods.
Despite this, pressure has not eased on the demands of industry investors for more top-line growth. It's a big ask: to meet even the modest single-digit projections sought by Wall Street analysts, CEOs of the big pharma players must grow revenues equivalent to those of a mid-size biotech, every year. Science, however, is becoming steadily more expensive. Advances in understanding the biologic origins of disease reveal almost infinitesimal combinations of genes, proteins and molecules that could lead to druggable cures for the world's biggest killers. It's the next frontier of medical discovery, with clinical validation risks and costs that match the potential therapeutic gains for patients in coming decades.
A key strategic challenge for CEOs is that higher R&D costs from this new science is occurring against a backdrop of consolidation among providers and payers. More negotiating leverage for the payer is depleting that mainstay of traditional drug life-cycle management: regular price increases, often above CPI, for older therapies that companies rely on to subsidize new innovations. This emerging feature of the medicines pricing landscape will dog US drug-makers for years to come, particularly now that government-negotiated pricing of successful, top-selling drugs has become law.
What CEOs do today in getting ahead of these issues will set the stage for industry success for the future. In addition to reputation, the CEO agenda must include finding the right formulas for pricing hundreds of complex new innovations in a way that provides the access that society expects, especially as clinical practice attempts to navigate the payer shift from reactive treatment to active prevention and cure. Others include prioritization of the product portfolio: as favored biologic asset classes in rare diseases and oncology grow increasingly crowded, companies are reconsidering opportunities in large -population chronic conditions – even as the incentives to do so appear threatened by the new drug legislation. New technology platforms will change the underlying dynamics and efficiency of biopharma's single biggest cost driver – the randomized clinical trial – while advances in information processing capabilities like AI result in new therapeutic interventions outside the realm of traditional drug chemistry, including "smart" digital devices and 3D bioprinting.
The bottom line? CEOs must take the lead to help their organizations adapt to what is likely to be a permanently disrupted system of health care. A realignment of internal behaviors is needed to eliminate silo thinking, particularly in moving beyond legacy technologies to exploit the full potential of AI while persuading R&D and the commercial business to learn together the new language of value-based payment. Success for a raft of expensive new gene and cell therapy launches in the coming decade depends on it.

TOPICS FOR DISCUSSION:
Addressing the new corporate reality of global geopolitical risk. What skills will CEOs need to cope with challenges like supply chain integrity; health security and future pandemic response;
global market access; workforce diversity; AI and cybersecurity; and climate change?
Implications of the August 2022 US IRA drug pricing and development provisions on industry R&D priorities and the pace of future life sciences innovation.
State of the relationship between big pharma and other key players in US health care like providers, payers and patients. Are broad "coalitions of the willing" still possible to effect change in a politized legislative arena characterized by confrontation and reputation-busting "performance art?"
What's the latest trend on how payers are interpreting the notion of value in contracting with drug-makers? Is there movement toward a consensus definition based on institutional norms
devised by private HTA bodes like ICER? Is the industry actually better in the absence of any standardized notion of value? And what do your companies interpret as a transaction that is
"value=based"?
Looking ahead to the next decade, will the type of drugs offered by big pharma companies be different than now? What broad therapeutic platforms and targets will you be focusing on in 2030 -- and beyond?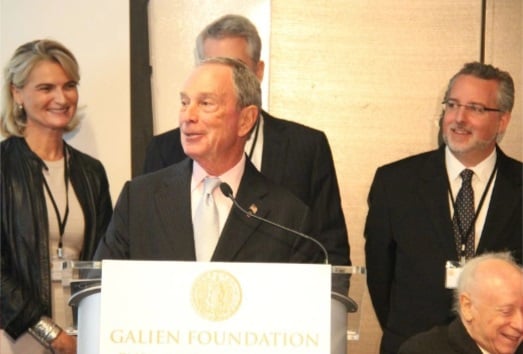 TOP SCIENTISTS & KOL
Interested in seeing who has spoken at our events? Check out our impressive roster of Top Scientists and Key Opinion Leaders.
KEY OPINION LEADERS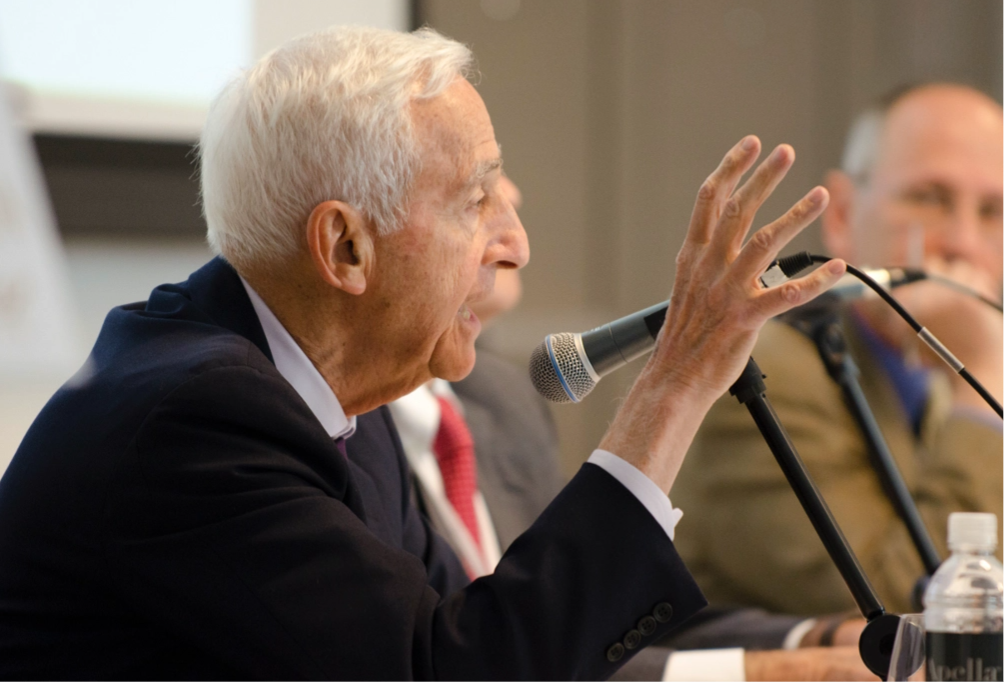 PREVIOUS DEBATES
Watch continuous debates on the biggest challenges facing human health worldwide
WATCH THE DEBATES