Galien week of innovation
THURSDAY OCT. 27
7:30 AM - 4:15 PM

ALEXANDRIA CENTER FOR LIFE SCIENCE,

NEW YORK CITY
The Galien Forum, held every autumn at New York's Alexandria Center for Life Sciences, offers a full day of spirited discussions with Nobel Laureates, top policy makers, and leading industry executives who offer perspectives on the most significant health challenges of our time while highlighting the latest research and clinical pathways toward diagnosis, treatment, and cure.
Once again, we witnessed a record turnout for an event in measure with the monumental contribution the industry has made to public health globally and to humanity collectively this past year.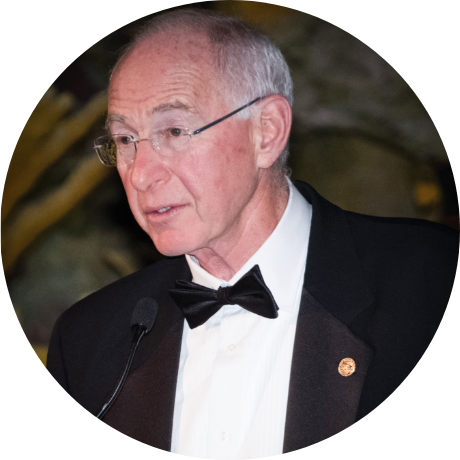 WELCOME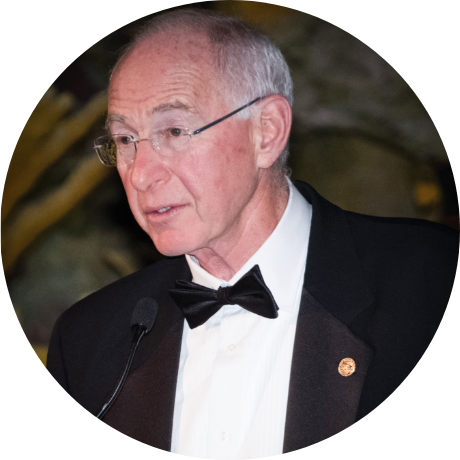 7:30 AM - 8:00 AM
Michael Rosenblatt, Galien Forum Co-Chair; Senior Partner, Flagship Pioneering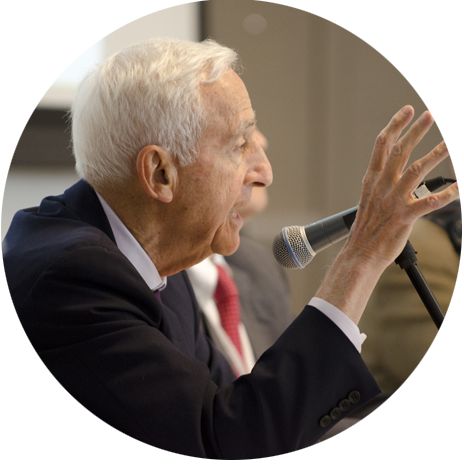 KICKOFF ROUNDTABLE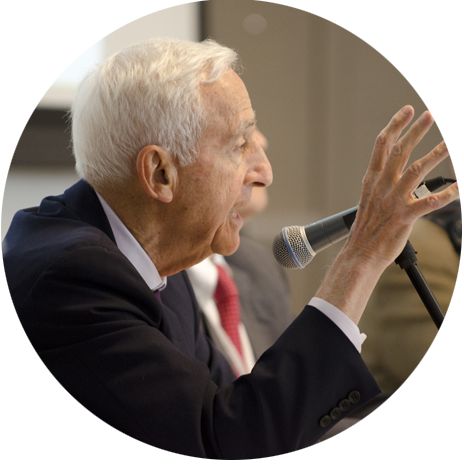 8:00 AM - 9:00 AM
Are Prescription Drug Prices Too High?
Moderator
Alexandra von Plato
CEO, Publicis Health
PANELISTS
Stanley T. Crooke, MD, PhD
Founder, CEO and Chairman of the Board, n-Lorem Foundation
Harold L. Paz
Executive Vice President of Health Sciences, Stony Brook University;
Chief Executive Officer, Stony Brook University Medicine
Michael Rosenblatt, MD
Galien Forum Co-Chair;
Senior Partner, Flagship Pioneering
More than 30 years ago, Dr. Roy Vagelos, the first recipient of Galien Foundation's Pro Bono Humanum Award and Prix Galien USA Committee Chair (2012-2017), asked this provocative question, and reminded the innovation-based pharmaceutical industry that the commitment to improving lives also must extend to ensuring that prescription drug prices are kept at reasonable levels, "for good new therapies are useless if patients cannot access them."
In the intervening years, the perception and reputation of pharma has continued to be among the most poorly rated among all industries.
What lessons has the industry learned?

How can we collectively recalibrate our reputation?
This roundtable will address some of these provocative questions.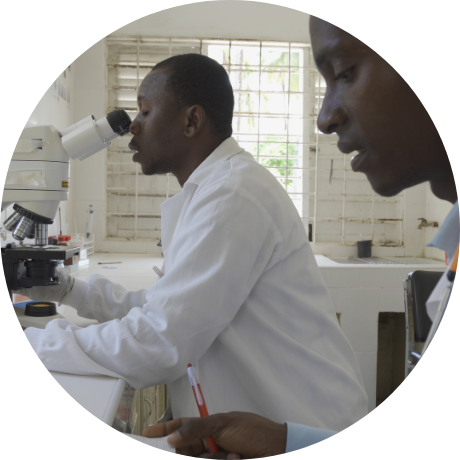 PANEL 1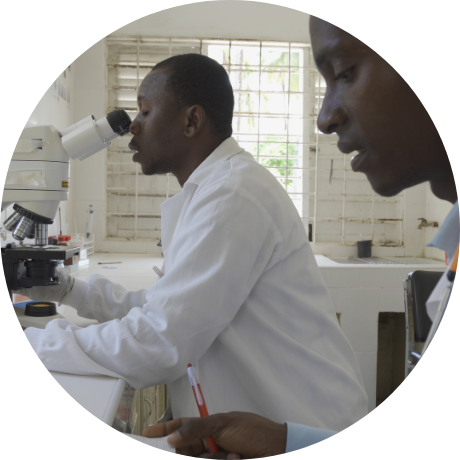 9:00 AM - 10:15 AM
Diversity and Health Equity in the Future Creation of Medicine
Chair
Katrina Armstrong, MD
Executive Vice President for Health and Biomedical Sciences; Dean of the Faculties of Health Sciences and the Vagelos College of Physicians and Surgeons;
Chief Executive Officer of Columbia University Irving Medical Center;
Harold and Margaret Hatch Professor in the Faculty of Medicine
PANELISTS
Eliav Barr, MD
Head, Global Clinical Development & Chief Medical Officer, Merck Research Laboratories

William N. Hait, MD, PhD
Executive Vice President, Chief External Innovation and Medical Safety Officer; Interim Head, Janssen R&D, Johnson & Johnson
Ariel Katz
Co-founder & Chief Executive Officer, H1

Maha Radhakrishnan
Group Senior Vice President & Chief Medical Officer, Biogen, Inc.
Topics for Discussion
How health inequities add costs to the health system along with prospects for novel, evidence-driven approaches to measuring the effectiveness of equity-based disease interventions.
What's next for drug clinical trials – a slow impediment to change or the leading edge for a more inclusive health care system of the future?
Practical approaches to embedding a diversity/equity platform in product commercialization, access and launch strategies –from seizing opportunity to identifying and resolving challenge in implementation.
Perspectives of the regulator on health equity – and do all stakeholders in medicine share the same definition of an equity-based approach to finding cures and delivering care?
Issue Background
For the past decade or more, the biopharma business model has faced a recurrent cycle of increasing R&D costs and erratic sales performance, with the average new product launch failing to meet revenue expectations – a long-term trend that promises to squeeze the industry's historically high operating margins. The investor consensus is that radical changes are needed, including finding new ways to innovate, at lower cost; getting closer to patients and customers, using advanced data technologies to promote more evidence-driven engagement; and adapting to the uncertainties of a post-Covid world, where the gaps between disease prevalence, R&D investment and access to treatment have been exposed for all to see.
One approach gaining traction among biopharma companies is realigning their human and physical capital around the concept of health equity. The federal Centers for Disease Control (CDC), which in April 2021 adopted a five-year (2022-2027) strategic plan centered on health equity, defines it as a commitment to "provide all patients the opportunity to attain their highest level of health" through awareness, prevention and control of disparities in provision and access to care. CDC programs and policies will pursue this aim in both the clinical and community setting. The premise is that a broad, population-based approach to care and wellness, based on a closer understanding of the social determinants of health, will positively influence disease outcomes, particularly for hard-to-reach constituencies with a history of lacking ready access to treatment.
Similar initiatives on health equity have been launched at the federal Department of Health and Human Services (HHS), the Food and Drug Administration (FDA), the National Institutes of Health (NIH) as well as by prominent professional and patient advocacy groups like the American Medical Association (AMA) and the American Cancer Society.
The two principal industry trade associations, PhRMA and BIO, have also endorsed health equity as a strategic priority for member companies. A more inclusive approach to medicine is now seen as a net positive for the bottom line. Health equity can, among other things, create a pharma workforce that is more representative of the populations the industry treats; open up internal research to new ways of innovating, with disease targets that potentially benefit underserved patients; enhance the efficiency, reach and relevance of drug clinical trials; fill gaps in data retrieval and assessment capabilities; and reduce the mounting burden of prescription non-compliance. Overall, the Covid-19 pandemic's harsh verdict on standard industry practice has made re-alignment toward a more "needs-driven" R&D model a pressing priority for companies.
The industry is actively promoting evidence of progress linked to these objectives, beginning with decisions by a majority of the big pharma top 10 to make health equity a "core value" for the business. Specific targets include more community-based preventive and health awareness interventions; research investments in medicines for neglected diseases; increased minority participation in clinical trials; and diversity goals in talent recruitment. PhRMA now conducts an annual survey of member company medicines in development for diseases that disproportionately affect racial and ethnic communities; in its latest report, for 2021, more than 800 compounds were cited.
Nevertheless, significant progress remains to be made to adapt entrenched industry practices to an increasingly complex and diverse environment for health care. Industry work cultures fail to mirror the varied demographics of the treatable patient population: in the US, Blacks and Hispanics account for 8% and 9%, respectively, of high-value, R&D-intensive STEM (science, technology, engineering and math) positions in the biopharma sector. These numbers are well below the group's representation in the US population as a whole.
In the clinical trial space, the gap is even more pronounced. FDA trial data show that while African Americans comprise just under 14% of the US population, less than 5% have ever been enrolled in a clinical trial. For Hispanics, who comprise 18% of the population, it's a miniscule 1%. This is despite well-established evidence that genetic predispositions do exist along racial, ethnic and gender lines; there is an overall lack of understanding of how drugs are metabolized in bodies that aren't male and white. How the status quo has failed these populations is hard to measure precisely, but the impact is undoubtedly consequential.
Redressing the diversity imbalance will take time, especially given that everything from talent recruitment to diversity in clinical trials involve complex human interactions with numerous entrenched stakeholders, whose interests often vary. Even though novel technologies like AI and machine learning are emerging to speed change, meeting the moment on health equity carries some significant new costs for drug-makers. The FDA, for example, is pushing for multi-regional drug trials that mirror 95% of the population base, an added logistical hurdle for companies just as the explosion of new science behind drug discovery makes commercializing a NCE more challenging – and expensive.



COFFEE BREAK
10:15 AM - 10:30 AM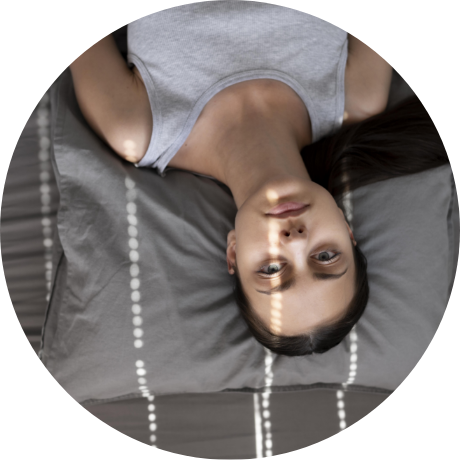 PANEL 2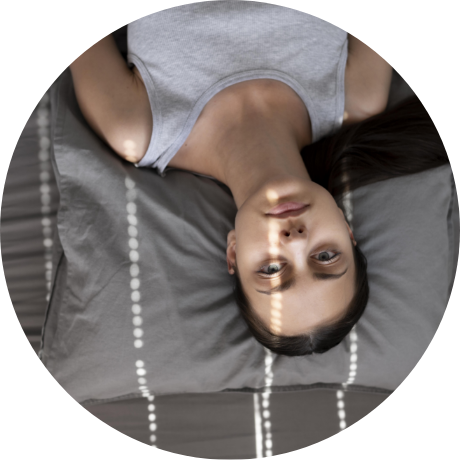 10:30 AM - 11:30 AM
Mental Health in America, A Public Health Crisis – A Conversation With Former Congressman Patrick J. Kennedy
PANELISTS
Former Congressman
Patrick J. Kennedy
Founder, The Kennedy Forum


Joel S. Marcus
Executive Chairman & Founder, Alexandria Real Estate Equities, Inc./Alexandria Venture Investments
Lynne Zydowsky, PhD
Chief of Science, Alexandria Real Estate Equities, Inc./Alexandria Venture Investments
Mental Health in America
America's rapidly growing mental health crisis is one of the most widespread public health challenges in our nation's history. An essential aspect of human health, this critical issue has the potential to affect us all in our efforts to achieve a healthy, meaningful life. We must focus our efforts on building capacity nationwide in order to effectively combat this crisis, scaling and mobilizing resources to treat this threat to life on the same level as we treat physical health issues such as cancer, HIV/AIDS, cardiovascular disease, and most recently COVID-19. It is our collective responsibility to normalize a national dialogue around mental illness and addiction and increase access to treatment that will fuel positive change across the country.
Millions of people in the United States are affected by mental illness, with an estimated 1 in 5 adults experiencing mental illness and 1 in 6 youth aged 6–17 experiencing a mental health disorder, according to the National Alliance on Mental Illness (NAMI). The ongoing COVID-19 pandemic has only exacerbated this crisis, significantly impacting access to behavioral health services. Preliminary evidence from the CDC suggests the number of adults reporting adverse behavioral health conditions have increased sharply, while the American Hospital Association reports in-person visits and overall utilization of available services have heavily decreased during the pandemic.
According to the Child Mind Institute, 70% of U.S. counties do not have a single child and adolescent psychiatrist available to help alleviate this growing crisis. Access, however, is just one of the many issues families face when seeking treatment, along with the persisting stigma and public perception of mental illness. America's youth have struggled to adjust to a new normal and overcome the prolonged lack of connection and social interaction after tenuous returns to in-person education. Nearly 20% of high school students report serious thoughts of suicide, which UCLA Health reports is the second-leading cause of death among people aged 15–24 in the United States. Comorbidity with addiction and substance-use disorders is also an important factor to consider, along with the population's continued reliance on social media.
Our moderators today will interview former congressman and founder of The Kennedy Forum, Patrick J. Kennedy, one of the world's leading voices and policymakers on mental health who is committed to advancing effective, scalable solutions and to shaping policy to combat this highly complex public health crisis.
These renowned thought leaders will explore critical issues, strategies, and policies aimed at driving lasting progress and revolutionizing the way mental health is understood and treated. Laser-focused on prioritizing this challenge to advance best practices in treatment access, they are working to transform our mental health care system to improve patient outcomes. Please join us for a mission-critical discussion of their respective insights, approaches, and progress in advancing treatments and patient care essential to enhancing the quality of life for all.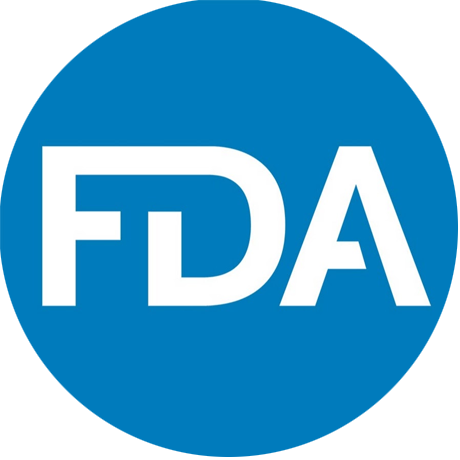 KEYNOTE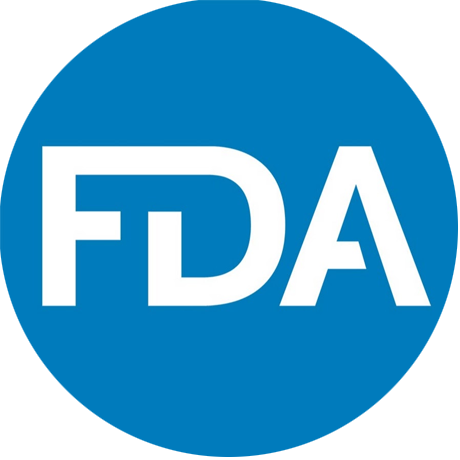 11:30 AM - 12:00 PM
Robert M. Califf, Commissioner of Food and Drugs, U.S. Food and Drug Administration
KEYNOTE
Robert M. Califf
Commissioner of Food and Drugs, U.S. Food and Drug Administration
Keynote Chair
Michael Rosenblatt, MD, Galien Forum Co-Chair; Senior Partner, Flagship Pioneering
Topics for Discussion
Looking forward to the next five years under the reauthorized PDUFA/MDUFA user fee mandate. Given that revenues from company fees now account for more than 40% of the FDA's total budget, what improvements can drug and medical device manufacturers expect to see from their contributions?
Status of the review of FDA regulatory and policy approach to opioid medicines, including new requirements for applicants to prove enhanced superiority and safety against existing opioid products. How might this closely watched review affect registration standards for NCE's in other high-profile therapeutic segments?
Goals and objectives of the FDA Enterprise Modernization Action Plan announced in May. What measurable changes are due in the way FDA operates in relation to the industry? What does it mean for FDA relations with the EMA and other international regulators?
Views on the evolution of FDA relations with the federal Centers for Medicare and Medicaid Services (CMS), particularly in the prospective introduction of a joint post-approval evidence generation system to establish more clarity around the cost-effectiveness of novel therapies in the market.
Lessons from Aduhelm (aducanumab): what regulators and industry can learn together in balancing the uncertainties of novel science against societal demands for action in an era of mounting medical need?
Issue Background
Dr. Califf, a prominent cardiologist with a strong background in academic medical research, returned to the FDA Commissioner's post in February, after serving as Commissioner during the final year of the Obama Administration. Nominated in November 20021 by President Biden, his second confirmation was approved in the US Senate by the very narrowest of margins, reflecting the pandemic-related polarization in health policy as well as concerns expressed by some legislators about Califf's ties to drugmakers and the tech industry. Another factor behind the close vote was controversy over politically sensitive topics like birth control and tobacco as well as bi-partisan fallout from the FDA's inability to resolve the mounting national death toll from opioids abuse, now well past 100,000 per year.
Califf's overarching priority is modernizing the FDA to cope with transformative changes in science, medical practice and public expectations, the impacts of which were exacerbated by the worst public health crisis in a century. Covid-19 has exposed longstanding disparities in health care access and treatment along race, ethnic, gender and geographic lines. While the US research enterprise has led the world in responding to the pandemic with safe and effective vaccine technologies, it's a different story when it comes to clinical care. Deaths from Covid-19 in the US remain the highest among developed countries; during the past three years, the average life expectancy of Americans has declined by 2.7 years. That amounts to a failing grade for the US health care system, including – it can be argued – the FDA.
Looking forward, Califf believes the scattershot institutional response to Covid-19 provides the FDA with a unique opportunity to reposition itself as a leader in the generation and spread of abundant, high-quality evidence – a very "teachable" precedent, given that the FDA's multi-sectoral regulatory scope grants it influence over huge swaths of the US economy.
To rebuild and restore public health post-pandemic, the FDA must work more collaboratively at the clinical side of care. With this in mind, Califf introduced in May an FDA Enterprise Modernization Action Plan, promising to integrate traditionally siloed operations and maximize the benefits of new technologies by expanding the FDA's digital footprint to all parts of the organization. Priorities for the FDA's 18,000 employees and $6.5 billion budget will be reset to address new and emerging areas of science, like cell and gene therapy, as well as building regulatory expertise in biosimilars, rare/ultra-rare diseases, complex generics and other growth segments of the life sciences business. Making effective use of real-world evidence and transformative data technologies like AI in advancing the drug/device evaluation process is another major objective.
Leveraging human capital is part of this as well. The Action Plan's focus on meeting new challenges rapidly, as they arise, demands stronger cross-agency alignment and a more flexible approach to staffing than has the been the case in the past. It's also outward looking. The emphasis is not just pursuing sound science but ensuring FDA translates the science into reliable, shareable and trustworthy evidence that results in improved – and measurable – outcomes for the patient. Califf is promising to raise the bar on community outreach, so that FDA rule-making better reflects the diverse heterogeneity of all the communities the FDA is pledged to serve – and where efforts to address the chronic health insecurity of minority communities are long overdue.
One positive for the process going forward is Congress has attached fewer new mandates to the next iteration of industry user fee authorization legislation (PDUFA VII), which will fund a significant portion of the FDA annual budget through 2027. As passed by the House and Senate, the law gives the FDA Commissioner and staff a slightly freer hand in allocating funds necessary to make the agency "fit for purpose" in modernizing for a post-Covid world.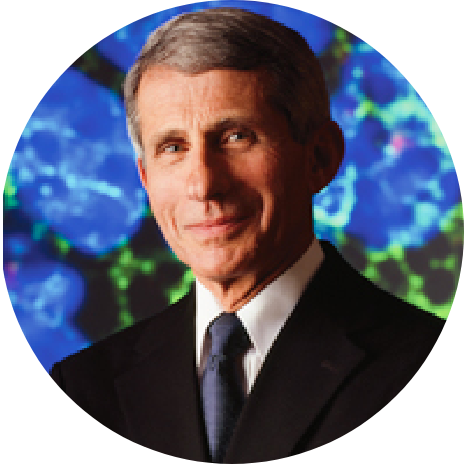 GOLDEN JUBILEE SPECIAL ADDRESS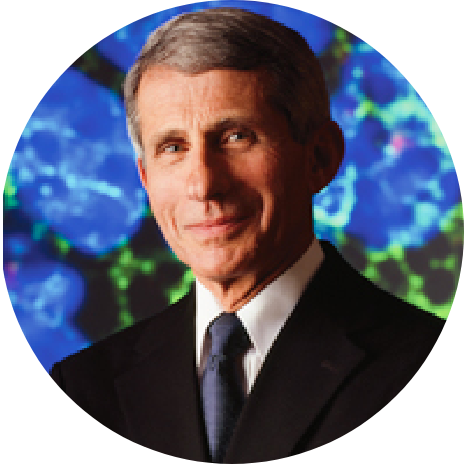 12:00 PM - 12:30 PM
Anthony S. Fauci, Director, NIAID & Chief Advisor to the President of the United States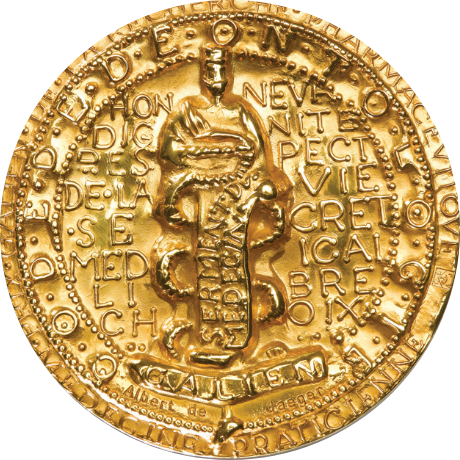 PRIX GALIEN AWARDS CEREMONY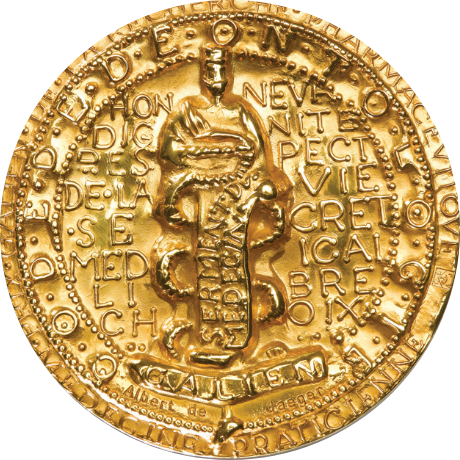 12:30 PM - 2:00 PM
Categories: Best Startup; Best Digital Health Solution; Inaugural Best Incubator/Accelerator/Equity
Chair
Bernard Poussot
Director, Roche Holding; Former Chairman & Chief Executive Officer, Wyeth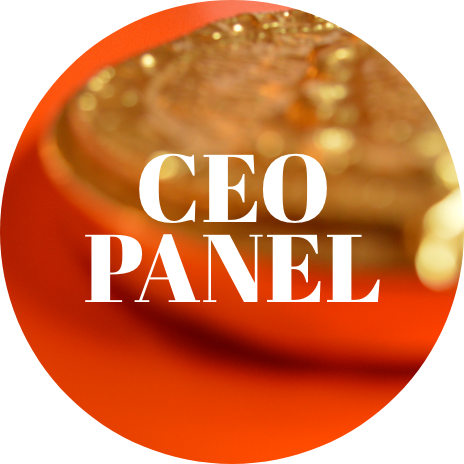 PANEL 3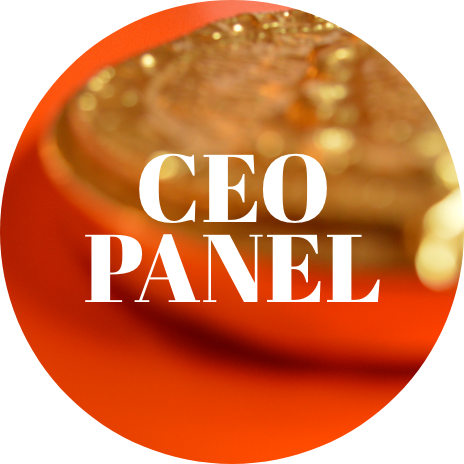 2:00 PM - 3:00 PM
Re-Framing the Biopharma Business Model: CEO Perspectives on the Portfolios of Tomorrow
Co-Chairs
Sue Desmond-Hellmann
Prix Galien Committee Chair; Galien Forum Co-Chair; Former Chief Executive Officer, Bill & Melinda Gates Foundation

Petra Jantzer, PhD
Senior Managing Director, Global Life Sciences Lead, Accenture
PANELISTS
Giovanni Caforio, MD
Chairman & Chief Executive Officer, Bristol Myers Squibb
Rob Davis
Chief Executive Officer & President, Merck & Co.
George D. Yancopoulos, MD, PhD
Scientific Founder, President and Chief Scientific Officer, Regeneron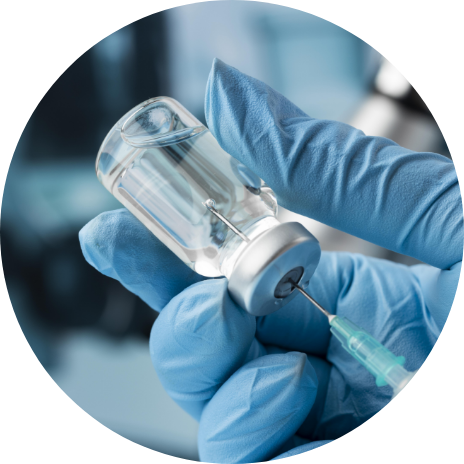 PANEL 4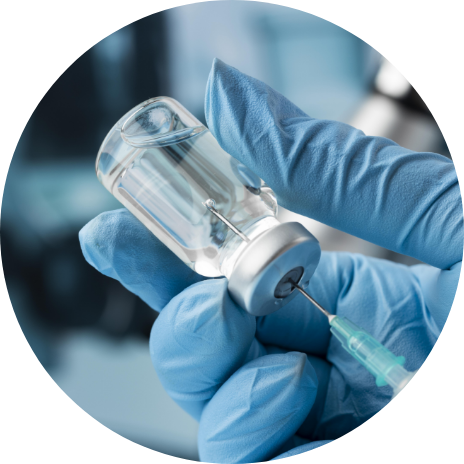 3:00 PM - 4:15 PM
COVID Pandemic Science 2022: Current Vaccines and Treatments and the Future Outlook
Chair
Mikael Dolsten, MD, PhD
Chief Scientific Officer & President, Worldwide Research, Development and Medical, Pfizer Inc.
PANELISTS
Paul Burton, MD PhD FACC MRCS
Chief Medical Officer, Moderna

Florian Krammer, PhD
Professor, Microbiology and Professor, Pathology, Molecular and Cell based Medicine, Icahn School of Medicine at Mount Sinai
Michelle Longmire
Co-founder & Chief Executive Officer, Medable
Peter Marks, MD, PhD
Director, Center for Biologics Evaluation and Research, U.S. Food and Drug Administration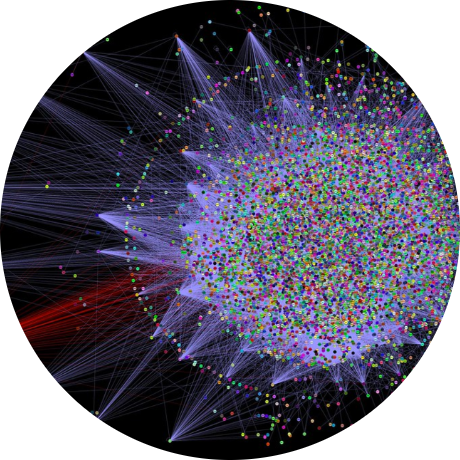 ADJOURN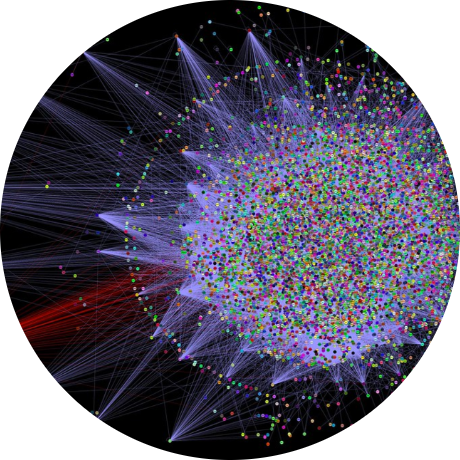 4:15 PM
Chair
Bernard Poussot
Director, Roche Holding; Former Chairman & CEO, Wyeth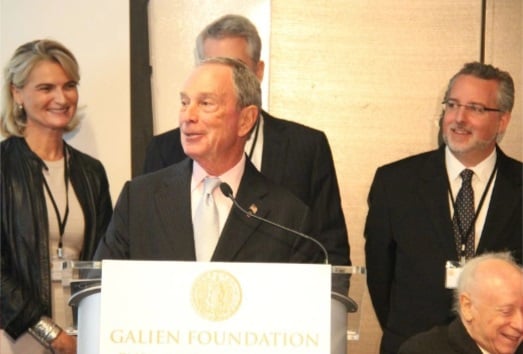 TOP SCIENTISTS & KOL
Interested in seeing who has spoken at our events? Check out our impressive roster of Top Scientists and Key Opinion Leaders.
STAY TUNED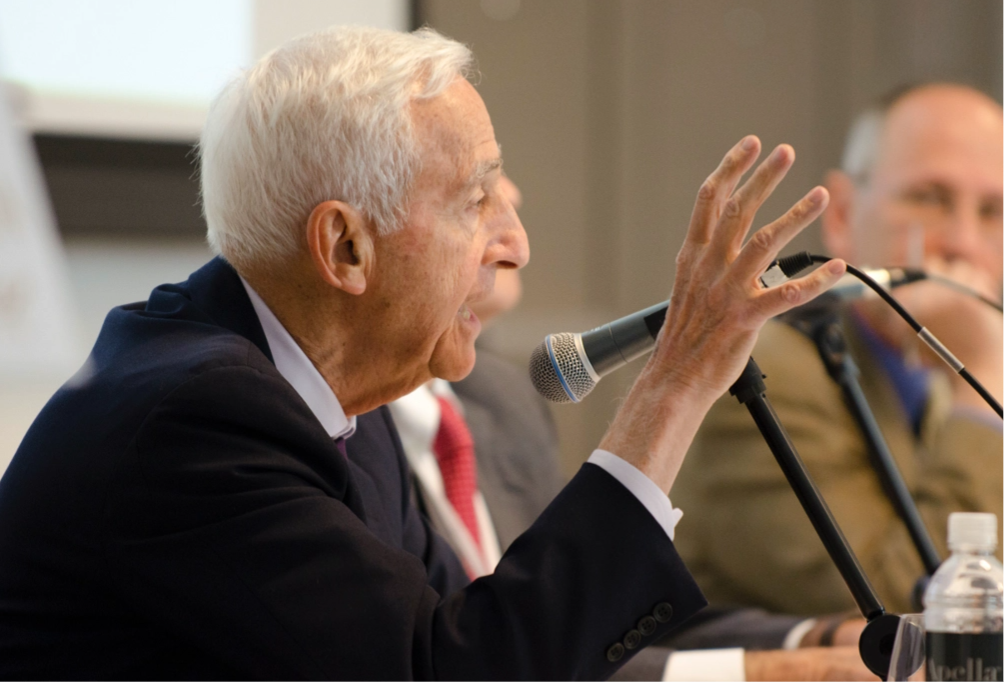 PREVIOUS DEBATES
Watch continuous debates on the biggest challenges facing human health worldwide
WATCH THE DEBATES